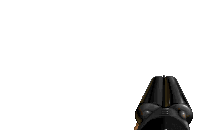 THINGS I HATE!!!

WHAT I DON'T DO, I DON'T LIKE...


WHAT I DON'T LIKE, I WASTE!!!



YOU KNOW WHAT I REALLY, REALLY HATE?????? when people DON'T WATCH WHERE THEY'RE WALKING IN THE CORRIDOR. i honestly wouldn't be surprised if they are just pushing me deliberately at this fucking point... they are lucky i don't pull a bowie knife out of my boot and DRIVE IT INTO THEIR THROATS, especially when they act like it is FUNNY or something ... we'll see who's laughing when i have a SHOTGUN pressed against their foreheads.

- people who talk loudly in public, especially when they do that obnoxious ear-splitting fake laugh, because they are SOOO COOL and need everyone within a 10 mile radius 2 know that they are having sooo much fun. shut the FUCK up b4 i reach into yer throat and rip out the vocal cords with my bare hands GODDAMNIT!!!!

- TIKTOK!!! GAWD, i hate tiktok. I HATE THE AWFUL MUSIC, AND THE FAT FUCKS SHAKING THEIR LARD AND CALLING IT "TWERKING". the entire platform is writhing with degeneracy and plain old IDIOCY! everyone on that accursed app is in some kind of hivemind state. i'm telling you, there's less than 10 IQ points shared between every user. i will leave my house 4 THREE seconds and be met with 13 year olds in pushup bras filming themselves dancing on the street 2 the banal rap song of the month.

- when people feel the obsessive need 2 let everyoneee know how much they looooove "extreme" horror. SHUT YER FRIGGIN MOUTH!! YOU! ARE! NOT! COOL!! OR EDGY!!!!!!! OR DIFFERENT!!!! YOU DON'T GET A TROPHY 4 WATCHING SLAUGHTERED VOMIT DOLLS!!!!!! you are all mostly POSERS anyway!!!! don't even get me STARTED on the frikken CRETINS who won't shut up about how they are horrifically traumatized from watching tusk or a serbian film!!!!! or that GOTTVERDAMMT LAME film about the girl in a barrelzzzzzzzzzzzzzzzzzzzzzzzzz—sorry!!! i FELL ASLEEP thinking about it…

- WHEN PEOPLE STARE, AND I MEAN STARE, AT ME!!!!! IT MAKES ME WANT 2 PULL OUT AN ASSAULT RIFLE AND GUN THE ENTIRE STUDENT POPULATION DOWN!!!!!!!! HOW HARD IS IT NOT 2 FUCKING GAWK AT PEOPLE?!?!? YOU FUCKERZ LOOK LIKE DERANGED GOLDFISH WITH DOWN SYNDROME!!!! i am JUST trying 2 get 2 my fukken class in peace, but noooo— some 13-year-old with her skirt rolled up so far that you can see her entire ass, caked-on foundation and the worst patchy spray tan in the world just can't mind her own GOTTVERDAMMT BUSINESS!!!! 4 FUCKZ SAKE!!!!

- VAPES, AND THE PUSSY QUEERZ WHO USE THEM!!!!! MEIN GOTT!!!! JUST SMOKE A FRIKKEN CIG!!!!!! you do NOT understand how pathetic you look waving around a little strawberry-scented ROD! "aw yeah, man, yeah, nicotine gets me soooo high," rRRYYAAA!!! I AM GOING 2 RIP OUT YER GOTTVERDAMMT LUNGS SO YOU NEVER USE THAT STUPID THING AGAIN!!! all i'm asking is 2 be able 2 walk around the corner without being hit by the sickeningly cloying scent of bubblegum-flavored CHEMICALS. i especially hate when they act like they are sooo cool as they suck on the frikken metal shaft…you like having something in yr mouth, huh? FAGGOT!!!! hehe. the only vaguely positive thing about vapes is seeing 13-year-old wannabes get scammed out of exorbitant amounts of money as they try 2 purchase one.

- WHEN PEOPLE CALL NATURAL BORN KILLERS A TARANTINO FILM!!!! GOTTALMIGHTY... JUST GOOGLE IT … ARE YOU THAT RETARDED????…..HAVE YOU GOT A LITERAL BRAIN DEFECT??????? you may be thinking "no one does that," but they DO. I HAVE HEARD IT 10 BILLION TIMES.

- people who DON'T KNOW THE DIFFERENCE between industrial, industrial rock, industrial metal, ebm, electro-industrial etc. ... don't get me wrong here, i'm not some elitist asshole who only likes "TRVE" industrial...i love a lot of industrial subgenres and post-industrial stuff. it just enrages me when people don't bother 2 do the FAINTEST SEMBLANCE of research on the genre. it's not even just confusion between subgenres either, people will call literally ANYTHING industrial, like THE PRODIGY!!! look, i fukken dig the prodigy and all but THERE IS NOTHING INDUSTRIAL ABOUT IT.

- ALSO, people who call marilyn manson "goth"... don't get me wrong though-- i like him and was even considering having a song of his play on this page (i figured it would be too stereotypical)... anyway, mengele's LEFT FOOT is more goth than manson!!!!!! don't even get me STARTED on "goth rap"....that is NOT a thing and it NEVER WILL BE... PLEASE GET THAT THRU YER THICK SKULL!!!!!

- my "mother"

- 4CHAN JANNIES!!! i am CONSTANTLY getting temporarily banned from that stupid site 4 absolutely NO REASON!!!! i will BREATHE and get a "/b/ outside of /b/" ban, or get IP blocked for "inciting violence" ... get over it, you worthless pieces of shit!!!!! were you dropped on the head???? it's fucking 4CHAN!!!!!!! LET ME SAY WHAT I WANT!!!!!!!

- the new wave of "alternative" … GAWD!!!! you know EXACTLY who i mean. they are all POSERS!!!!! NOT 2 MENTION INTOLERABLY, NAUSEATINGLY ANNOYING!!!! they listen 2 the SHITTIEST mainstream music in the world, and dress like total goddamn RETARDS!!!! they are clones of each other, and they are just BASIC… there's nothing wrong with liking popular things, but they are in DENIAL. FACE REALITY, SCHEIßKERLZ!!! YOU ARE NOT ALTERNATIVE!! YOU NEVER WILL BE!!!! one time i was out in public and these FRIKKEN BUNNY-HAT-AND-DEMONIA-WEARING FAGGOTS kept looking at me weirdly and saying shit about me 2 each other ... i wanted 2 take off one of their ugly little shoes and BASH THEM IN THE HEAD WITH IT!!!!!!!!!!!!!!

- WHINY, SENSITIVE FRIKKEN VOCABULARLY POLICE!!!!!!!! FUCK I HATE THOSE LITTLE FREAKS!!!!! "oh nooo, you can't say that word!!!" rrRRRRRRRRRRRRR GAAAWWDDAMNIT I WILL SAY WHATEVER I WANT!!!! what are you going 2 do about it? "cancel" me? GO HOME AND CRY???? the more people that bitch about it, the more I AM GOING 2 SAY IT! HAHAHHA!!!!! SO SHUT THE FUCK UP!!!!!!!!!!

- LOVE: ARCH!!!!!

- HATE: ARCH!!!!!

- BULLYING!!!! if you actually bully people, you are the absolute SCUM of the earth. you think it's okay 2 fuck with people because they're different or weak or what-fukken-ever other justification you try and come up with???? if you are a bully, i will take you to the woods, tie you to a tree and nail your hands and feet to it with a hammer, and put a nail through each eye too. next, when you can't free yourself at all, you'll have each fingernail ripped off and every tooth pulled out one by one, before the skin on your arms is stripped off until all you can see is MUSCLE and TENDON. i will then POUR ACID on the exposed muscle, then snap off yr bones bit by bit, making my way up your arm until it's totally gone, before forcing the little bone fragments into your toothless mouth and DOWN YOUR THROAT!!! i'll then begin to slowly sever off your feet with a BLUNT hacksaw, before untying the rope and leaving your not-yet lifeless body on the forest floor 4 the animals. just fucking leave people alone!!! it is 2021!!! everyone is pathetically sensitive, so why are people STILL BULLYING???!?! fuckers should be shot.

- when people "DON'T LIKE READING"... okay YOU ILLITERATE FUCK, MIGHT AS WELL JUST SAY YOU HAVE THE IQ OF A RUBBER FUCKING CORK. du bist GEISTIG BEHINDERT!!!

- stupid friggin GANGSTA RAP!!! yeah yeah uh uh yeah my nigga yeah uh uhhuh you know we from da hood ya uh uh my nigga nigga nigga she suckin on my glock she suckin on my cock uh uh yeah she has a fat ass uhh uh have i mentioned that i am a real hood nigga uh uh… RrrRRRRRRRRRRYYYYYAAAAAAAAAAAAAAAAAAAAA IT MAKES ME SO MAD!!!!!!!!! out of all the music in the world, why would you choose 2 listen 2 that absolute GARBAGE???!?!! MEIN GOTT!!!

- LIL PEEP AND HIS CRETINOUS LISTENERS!!! GAWWWDD his pathetic MORON fans whine so much about how broken they are, you'd think they would have KILLED THEMSELVES BY NOW… they won't shut up about how GOTH they are either… YOU'RE NOT GOTH!!!!! YOU ARE THE OPPOSITE OF GOTH!!!!!! lil peep sounds like he is rapping with his mouth full of COCK, mmfjgjuiskf mumble mumble smmmhfgsdkfu mumble mumble poor me mumble mumblekjsdf… i don't know what i hate more, gangsta (c)rap or this whiny friggin KUHSCHEIßE!

- RAP, COUNTRY, SKA, REGGAE, DUBSTEP, RADIO POP, BLUES, POWER METAL, "EASY LISTENING"/YACHT ROCK, R AND B!!!!!!!!!

- when some scum-of-the-earth little FUCKER thinks it's peak comedy 2 shout "wrist reveal?" at me… RRRRYYYYAAAAA!!!!!!!! IF I WERE A CUTTER, I WOULD FLAY YOU ALIVE AND USE YER SKIN AS A GRAFT 2 COVER MY SCARS!!!!!! für die LIEBE GOTT!!!!! AT LEAST COME UP WITH AN ORIGINAL IDEA IF YOU ARE GOING 2 HARRASS ME!!!!!!

- PEOPLE WHO PLAY MINECRAFT CREATIVE MODE ONCE and create a whole new personality revolving around being a "gamer". i don't CAARE if they only play minecraft or stardew valley or the sims or whatever else; the problem is that they are the most INSUFFERABLE LITTLE FUCKS.

- following off of my last point with an even greater degree of pure HATRED….EGIRL TWITCH STREAMERS!!!!!! you know, the ones with that stupid pink belle delphene rip-off hair and the affectedly high-pitched little girl voices… I JUST CAN'T FATHOM WHY MEN GIVE THEM THEIR ENTIRE PAYCHECK JUST 4 SITTING AROUND, SLAMMING ON THEIR BUBBLEGUM PINK KEYBOARDS WITH THEIR TITS OUT AND GIGGLING LIKE A MANIACAL CLOWN ON HELIUM when 99.99% of the time, they CAN'T EVEN PLAY THE ffrrrRRRIGGGGGIN GAME!

- PEOPLE WHO ABUSE ANIMALS 4 THEIR CONSUMPTION. WHY THE FUCK DO YOU DESERVE LIFE MORE THAN ANY OTHER CREATURE, YOU ABSOLUTE FUCKING SCUM??? and don't say "oh no, it's natural selection" because there's NOTHING NATURAL about BREEDING ANIMALS 4 SLAUGHTER. besides, you don't see animals doing shit just 2 be spiteful like humans do. they don't have the capacity 2 be cruel like humanity, and what do we do? GAIN THEIR TRUST AND LEAD THEM 2 THEIR DEATHS.

YOU KNOW WHAT I HATE? CAPITALISM…. GAWD it's the WORST system we have

you know what i ALSO HATE????? COMMUNISM!!! BETTER DEAD THAN RED… FASCISM!!!! FUCK FASCISTS (unless they are cool, like esoteric nazism or me as the fuhrer of my own 4th REICH!!!) …. ANARCHO COMMUNISM– mutual aid will NEVER work… STATISM AND AUTHORITARIANISM… LIBERALISM, LIBERTARIANISM, CENTRISM, DEMOCRATIC SOCIALISM, CONSERVATISM, REPUBLICANISM, ANARCHO-CAPITALISM, MUTUALISM, MINARCHISM, SOCIALISM, MONARCHISM ETC.

YOU KNOW WHAT I LOVE!!!!!!??? MAX STIRNER

you know what i HATE?!!! when people DESPERATELY TRY 2 RIP OFF SOL PAIS, like when they choose THE MOST MISERABLE LOOKING PHOTO OF THEMSELVES AS A CHILD AND PLASTER IT ALL OVER THE INTERNET, or when they steal her shitty html and make no effort 2 hide the fact their site is a CLONE of hers… WHY DO YOU GUYS EVEN LIKE HER????? it takes a special kind of attention seeker 2 SCAN THEIR DIARY and upload it 4 everyone 2 read... you cannot tell me everything she wrote wasn't solely 2 gain symapthy from an audience.

- FLUORIDE!!!!!!!!!!!!!!!!! do you have ANY idea how much FRIGGIN MONEY i have had 2 spend on bottled water in order 2 avoid that shit?????

- PEOPLE WHO THINK LIKING BDSM AND OTHER MILDLY "DEVIANT" KINKS MAKES THEM EDGY…. NOBODY CAAAARES THAT YOU WANT 2 BE CHOKED!!!!!!!!!!!!…just be QUIET B4 I FUCKING STRANGLE YOU 4 REAL, and i will ensure you DO NOT LIKE IT!!!!!!!!!!

- RADIO MUSIC!!!!!! i am not just saying that 2 be "different", it is genuinely SO FRIGGGIIIINNNN BBBAAAAAAAAAADDDDDDD!!!!!!!!!!!!!!!! i would sooner kill myself than willing tune into a radio station, or even a 'top hits this week' spotify playlist. music is truly dead...

HATE: bezos– he is an exploitative piece of SHIT who probably takes it up the ass from his jew investors
LOVE: amazon!!!!!! free 2-day delivery cannot be beat, plus it's too easy 2 rip the system and get unlimited prime "trials"

HATE: instagram "activists"!!!!!!!!!!! here's why black lives matter, what you can do to save the trees, how to support the lgbt community…okay, how about I KILL YOU and then KILL MYSELF??? you are not fooling ANYBODY!! everyone knows you are only reposting those shitty performative infographics in order 2 appear like you are "woke" and an "ally", when in reality it is soo painfully, blatantly obvious that you know NOTHING about the stuff you're whining about. i implore you 2 form your own perspectives, PLEASE.

- DNI LISTS!!!! dni if you are racist! dni if you don't support male lesbians! dni if you are a nazi! dni if you don't support *insert cause of the month*!! dni if you GGGAAAAAAAAAAAAAAAAAAAAAHHHHHJ!!!!! your 10 page 'before you follow' criteria IST MIR SCHEIßEGAL!!!!!!!!!!!!!!!!

- COLUMBINERS…now before you think, "gawd, this girl is a hypocrite," hear me out. when i say columbiners, i mean the girls that make edits of Dylan and Eric 2 lana del ray songs and have their twitter usernames as something like rebswrath or kleboldluvvr or godlikemassacre99 or sunshineboydyl etc… they are always either FAT fucking KIKES that Dylan and Eric would not touch with a 5 foot stick, or stuck-up and vapid little bitches… not 2 mention when they are all "ohh nooooo, i don't condone!!!!!!!!" okay well BOO-FUKKEN-HOO…they would have HATED you anyway. i remember there was this one girl who bought a broncos sweatshirt and created a bleach stain on it so she could try and convince the tcc that it was the EXACT one Eric wore at rampart range. HUH??!!? these people are MENTAL!!! they are so insufferable too, all being either whiny and sensitive little fucks or wannabe edgelords.

i wrote that a while ago, but there's MORE i want 2 add now so i'm revisiting with NEW HATE!!! GAWD i just don't understand how those NUTJOBS are all convinced that they are Dylan/Eric's soulmate...out of their hundreds of admirers, why would they pick YOU??! you can't all be his soulmate, are you THAT delusional? i knew a girl who actually managed 2 convince people she was dating Dylan's spirit a few years ago and GAWDDDD she was annoying as SHIT but the tcc literally worshipped her. there's another woman who is 44 YEARS OLD and in love with Eric, and she is absolutely, genuinely insane in the truest sense of the word. she is convinced Eric is coming 2 her in the form of a woman and that "he" wants her 2 have a lez affair with some girl so "he" can have sex with her in our dimension, but "he" doesn't want 2 come 2 her in the body of a man because "he" wants 2 'save it' for when she dies and meets "him" in "his" normal Eric body. IT IS FUCKING LAUGHABLY INSANE!!! WHAT THE FUCK IS GOING THROUGH YR HEAD THAT MAKES YOU THINK ERIC WANTS YOU 2 TURN LESBIAN AND HAVE SEX WITH "HIM" (her?)...WHAT????? SHE IS 44 YEARS OLD!!!!!!!!!!!!!

- when people have NO PERSONALITY outside of their political views

- people who watched lords of chaos ONCE and now call themselves black metal fans. 2 START WITH, YOU DON'T EVEN LISTEN 2 THE FRIGGIN MUSIC- listening 2 deathcrush once does NOT make you "tRvE KvLt". the film isn't even vaguely accurate either GGGGAAAAWWWWWDDDDDDDDDDD!!!! AND THE POSERS WITH XASTHUR PROFILE PICS!!!!

- people who think not having empathy makes them special…wowww you are soooo cool and edgy… NOT!!!! why are you PROUD of that??? no one is impressed, you are just a gottverdammt MISSGEBURT!!!!!!!! 99% of the time they are just faking it 2 seem "different" anyway.

- on the flip side: people who think being empathetic makes them special!!!! "oooh, i'm an empath,"… NO… YOU ARE A DELUSIONAL NARCISSIST!!! YOU ARE NOT DIFFERENT OR SPECIAL OR GIFTED, YOU ARE JUST ANNOYING AS SHIT!!!!

- spiders!!! those little fuckers are TERRIFYING!!!!!

LOVE: TECHNO!!

HATE: HOUSE/EDM/DUBSTEP OR WHATEVER THE FUCK IT'S CALLED!!! and don't be like "those are different things!!1!!!1!11!," because i know, and i don't care!!!!!! GAWD!!!! WORST GENRE EVER!!!!!!! absolute epitome of normie music for people with non-functioning braincells (if they even have any). AND DON'T SAY "wElL tEchNo iS eDm," BECAUSE, AGAIN, I DON'T CARE!!!! YOU ALL KNOW EXACTLY WHAT I MEAN WHEN I CLASSIFY THEM DIFFERENTLY.

- "coquette" lana del ray superfags fans

- BBLS!!!! WHY IN DER NAMEN GOTT WOULD YOU WANT 2 LOOK LIKE YOU HAVE A DIAPER MADE OF LARD ATTACHED 2 YOUR ASS??? SEEING PEOPLE SHAKE IT AROUND IN FRONT OF THE CAMERA MAKES ME FEEL ILL. I DON'T CARE IF YOU LOOK LIKE THAT NATURALLY, BUT WHY WOULD YOU PAY THOUSANDS OF DOLLARS AND UNDERGO A DANGEROUS PROCEDURE IN ORDER 2 LOOK LIKE THAT? it is sooo… ewwww. i don't get why people are attracted 2 it either

- SITCOMS… if you tell me that you seriously sit down and watch THE OFFICE or FRIENDS or SEINFELD or BIG BANG or BROOKLYN 99 (worst friggin show EVER!!!!! GYEEAAWWDD!!!) or what-fukken-ever else, just know that i have instantly lost ALL respect 4 you… it is the most brain-deadening, mindless, dull and unfunny crap. whenever i hear a laugh track, i can feel one of my braincells shrivel up and DIE!!!!

- people who are OBSESSED with the gym… the ones who down half a tub of creatine a day and don't shut the fuck up about their "gainz". RrrrrGAAAAWD!!!!!! it makes me want 2 take their friggin dumbbell and shove it UP THEIR ASS!!!

- the johnny depp /amber heard trial… WHOOO CARES????? it is the most INCESSANT and INFURIATING load of crap. i can't escape it, it's like something out of a horror film that's always waiting 4 me around the corner… not 2 mention the insane groupthink going on-- if it was any other circumstance and people were mocking abuse (real or fake) like they're doing with amber, the internet would go MENTAL!!! also: PLEASE get a better insult 4 amber heard than "amber turd"… it was never funny and never will be.

- my FUCKING NEIGHBOURS!!!!!!!! OH MY GOD!!!!! i live in a unit complex, and right now THREE DIFFERENT PEOPLE are blasting music simultaneously.... GIVE ME A FAAARRRRIIGGGGINNN BREAK!!!!!!!

- consumerism!!!! and TRENDS!!!! AND DESIGNER STUFF!!!!! WHY WOULD YOU PAY $400 4 A FRIGGIN UGLY T SHIRT JUST BECAUSE OF THE BRAND NAME???????? i saw this HIDEOUS "designer" tank top that looked like it had been TORN APART by wild animals sell for $600 on depop because it was "archive fashion" or something. this doesn't just apply to mainstream designers either... i have seen the most VILE, garish, tacky and all-round awful items sold at extortionate prices because they were from lip service or some other well-known alternative brand.

- people that list off their mental illnesses in their bios or wherever else!!!!! GAWD… you're neither cool nor quirky. most of the time they are all SELF DIAGNOSED ANYWAY!!!! you don't see me listing off all my diagnoses, and you know why? BECAUSE IT'S EMBARRASSING!!!! AND ALSO PARTLY BECAUSE PSYCHIATRY IS A SCAM!! but still, just STOP! it's not something 2 be proud of, or 2 use as a token of individuality. no one is going 2 fall all over you because of the disorders you supposedly have.

- people who feel the need to make unsolicited comments on my appearance…GAWD!!! today i was just sitting down waiting, and this old hag stared me down for a solid 5 minutes before deciding to go out of her way to come up to me and ask "do you have eyes? i can't even see them!"…MEIN GOTT!!!! WHAT THE FUCK KIND OF RETARDED QUESTION IS THAT?!?!? fukken ARSCHWICHSER!!!! i especially despise when people make comments that insinuate i am somehow unaware of my own appearance, like when someone once took it upon themselves to ask me if i "knew what i looked like"…no!! i don't actually!!! i must have slipped and fallen into these clothes, accidentally doing my makeup in the process! GODDAM RETARD FUCKS!!!! HOLY SHIT!!!!! WHAT HAPPENED 2 "IF YOU DON'T HAVE ANYTHING NICE TO SAY, DON'T SAY ANYTHING AT ALL"?!?!?! GOTTALMIGHTY!!!!

- 'ANGEL NUMBERS', or whatever it is that you guys call it!!!!! i keep seeing '444' and '555' EVERYWHERE, and it's driving me INSANE!!!! people who believe in that number shit should be lined up against the wall and SHOT. it's a friggin NUMBER! no one is sending you secret messages!!! the more i think about it, the more i end up noticing it…and then THE MORE I NOTICE IT, THE MORE I THINK ABOUT IT!!!! RRRRRYYYYYAAAA!!!!!! EVERYWHERE I LOOK, I SEE THOSE FRIGGIN GOTTVERDAMMT NUMBERZ. IT'S SO ANNOYING!! i do not believe in this KUHSCHEIßE!!!!!! OH MY GOD. I JUST CHECKED THE TIME AND IT;'S FUCKING 11:11PM AS I TYPE THIS. I'M SO FUCKING DONEEEEEE!!!!!!! THIS IS SO STUPID!! I DO NOT BELIEVE IN THIS UTTER CRAP!! BUT IT IS EVERYWHERE!!!!!!!!!!!!!!!!!!

- people who really, really, REALLY cannot spell... everyone makes mistakes, but when you are 17 and spell like someone got a fukken monkey 2 sit at a computer and tap random keys, there is a BIG PROBLEM!!!! or when people consistently mix up THEIR, THERE, AND THEY'RE. or YOUR AND YOU'RE!!! YOU HAVE GOT 2 BE KIDDING ME!!!!!

- FAKE EYELASHES

- BANDS THAT KEEP MAKING SHITTY MUSIC IN A PATHETIC ATTEMPT AT STAYING RELEVANT!!! YOU ARE JUST DESECRATING THE BAND'S NAME AND RUINING YR REPUTATION.

- AVRIL LAVINE!! SHE IS A POSERRRRRRR!!!!!

- people who feel the need 2 comment 'first' on fucking EVERYTHING!!!!! do you want a medal or something? just SHUT UP! you will not be loudly proclaiming 'FIRST' when you are the first fucking loser i SHOOT.

- that whiny "indie" garbage that all sounds the same. it is not even indie anymore!!! indie was meant 2 be INDEPENDENT!!! the term "indie"--LIKE MOST OTHER THINGS- has been reduced 2 nothing but sony or wmg crap that has clearly been engineered precisely 2 be successful on tiktok. i don't particuarly like actual indie stuff either, but at least it was CREATIVE and NOT JUST GLORIFIED MAINSTREAM!!!

- KPOP!!!!! I'M SORRY, BUT IT IS MASS-PRODUCED, MEANINGLESS, CONTRIVED GARBAGE!!!!! i feel bad for the idols, but the genre itself is sooooo mindnumbingly AWFUL. every time i hear a pink and black or bts or what-the-fuck-ever song on the radio, a little piece of my brain turns 2 mushy sludge.

- EVERY SINGLE EXTERNAL HARD DRIVE I HAVE EVER BOUGHT!!!! I AM FUCKING CURSED OR SOMETHING!!!! EVERY LAST ONE OF THEM FAILS!!!!!!

- people who do not know the difference between ITCH and SCRATCH

- people who think they are SOOO COOL and DIFFERENT because they have an iron deficiency!!! do you know how many millions of other people have one too??? stop whining!!!!! waaah i can't do this because i have an iron deficiency... get an infusion or something!!! i had one and it didn't hurt at all (it also didn't work, but whatever)

- when i go to a fucking toilet and there is PISS all over the gottverdammt SEAT!!!! IT'S FUCKING DISGUSTING!!! if you piss all over the seat and don't even bother to clean it up, you are a FOUL, REPULSIVE, REVOLTING, SUBHUMAN PIECE OF SHIT who should be thrown into a tub of ACID. if i ever find out you do that, i will go to your house and pour a gallon of bleach down your toilet so that next time you try to use it, you end up with CHLORINE GAS POISONING! you make me SICK.

- PEOPLE WHO ACT LIKE PUMPED UP KICKS IS SUPER EDGY!!!!! GAWD!!! GET OVER YRSELF!!!!



BACK

this page is updated regularly

© 1999 - nur hass ist dauerhaft